Find here all the events related to AISA International NGO.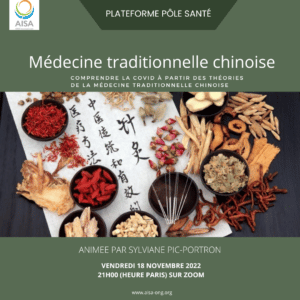 Traditional Chinese Medicine
The Health Department of AISA International will hold a Zoom conference on Friday 18 November 2022 at 21:00 CEST. It will be hosted by Mrs. Sylviane Pic-Portron. The theme is: TRADITIONAL CHINESE MEDICINE Main points of discussion: Understanding Covid based on...