the International Day of Living Together in Peace (JIVEP)
"Building the future with each other, not against each other. »
AISA International NGO, initiator and carrier of the International Day of Living Together in Peace (JIVEP), adopted unanimously by the 193 Member States of the UN , on December 8, 2017 (A/RES/72/130), works to the creation of an international dynamic in order to introduce education for the Culture of Peace into school curricula.
JIVEP is notably supported by many cities and capitals around the world through the Düsseldorf Declaration (International Observatory of Mayors for Living Together, August 2019) by which they undertake to celebrate it every year. JIVEP is also supported by the African Union (Peace and Security Council, Meeting 891, 2019) and by the Non-Aligned Movement (Caracas, 2019, p. 31).
This day, on the initiative of Sheikh Khaled Bentounes , Honorary President of AISA International NGO, is now celebrated around the world on May 16 of each year.
The United Nations General Assembly:
Proclaim May 16
International Day of Living Together in Peace;
Emphasizes that
the International Day of Living Together in Peace will be a means of regularly mobilize the efforts of the international community in favor of peace, tolerance, inclusion, understanding and solidarity, and an opportunity for all to express the deep desire to live and act together, united in difference and diversity, with a view to build a viable world based on peace, solidarity and harmony;
Guest
all Member States, United Nations agencies and other international and regional organizations, as well as civil society, including non-governmental organizations and individuals, to celebrate the International Day of Living Together in Peace , with respect for culture and other local, national and regional particularities or customs, including by taking educational initiatives and carrying out awareness-raising activities…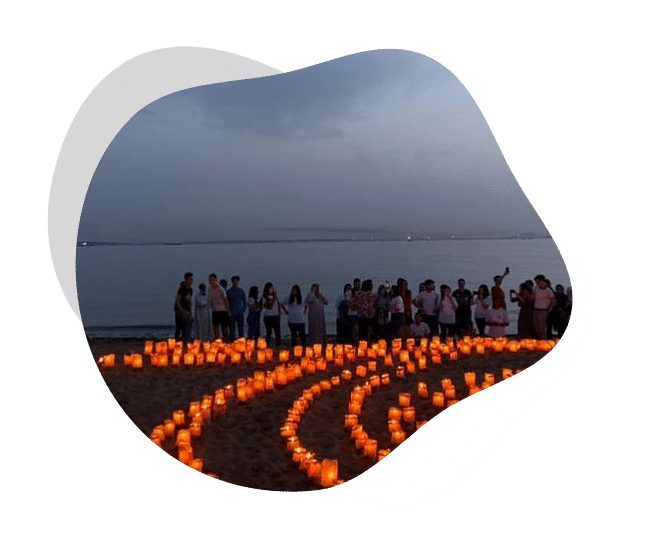 With a new perspective, we can generate and collectively convey a profound change to build the society of tomorrow and offer a tool to express, loud and clear, this desire to learn how to live together better.
Share moments of conviviality, why not take out the tables in our neighborhood, one offering a coffee, the other a tea or cakes.
Invite politicians, deputies, mayors…
to really make this day a Day of Living Together.
Express yourself in music, in a show…
All artistic initiatives are welcome.
Open the doors of the church, the synagogue, the mosque, the temple, and visit each other…
1. Awakening awareness of Living Together:
Create a new universal consciousness carrying hope, hope, humanism and human fraternity.
2. 2030 Goal:
Education for Peace and Living Together in all schools, high schools, universities in all countries of the world by 2030.
3. Sustainable peace objective:
With nature, animals and with the earth.
4. A reminder to signatory countries
the urgency of creating a society that brings about the reconciliation of the human family.
Within the framework of the Sustainable Development Goals – SDG 2030
The International Day of Living in Peace is part of the 2030 Agenda for Sustainable Development and its 17 objectives, under reference to resolution A/RES/72/130. Both have been adopted by the 193 member states of the United Nations,
AISA International NGO has decided to devote its efforts to education for the Culture of Peace from kindergarten to university.
Goal 4 (Quality education) of the 2030 Agenda for Sustainable Development states:
"Getting quality education is the foundation for improving people's lives and sustainable development. In addition to improving their quality of life, access to inclusive and equitable education can help equip local people with the tools to develop innovative solutions to the world's biggest problems. »
As for target 4.7 of the same program, it specifies:
"By 2030, ensure that all students acquire the knowledge and skills necessary to promote sustainable development, including through education for development and sustainable lifestyles, human rights, gender equality, promotion of a culture of peace and non-violence, global citizenship and appreciation of cultural diversity and culture's contribution to sustainable development. »
LIVE TOGETHER
A PASSION AT THE SERVICE OF PEACE
The Vivre Ensemble perfume is above all a story of passion , commitment and encounters. Born from the creation of Sens & Essence, the parent company of the brand, Vivre Ensemble aspires to embody the quality craftsmanship and beauty of perfumery made in France.
Perfume lovers, we in turn wanted to give everyone the opportunity to reveal themselves thanks to the emotion and the soul that a fragrance instills.
Through explorations and discoveries, our flourishing encounters have enabled us to create authentic and 100% natural olfactory harmonies, echoing the delicacy, sophistication and sensuality of French perfumery.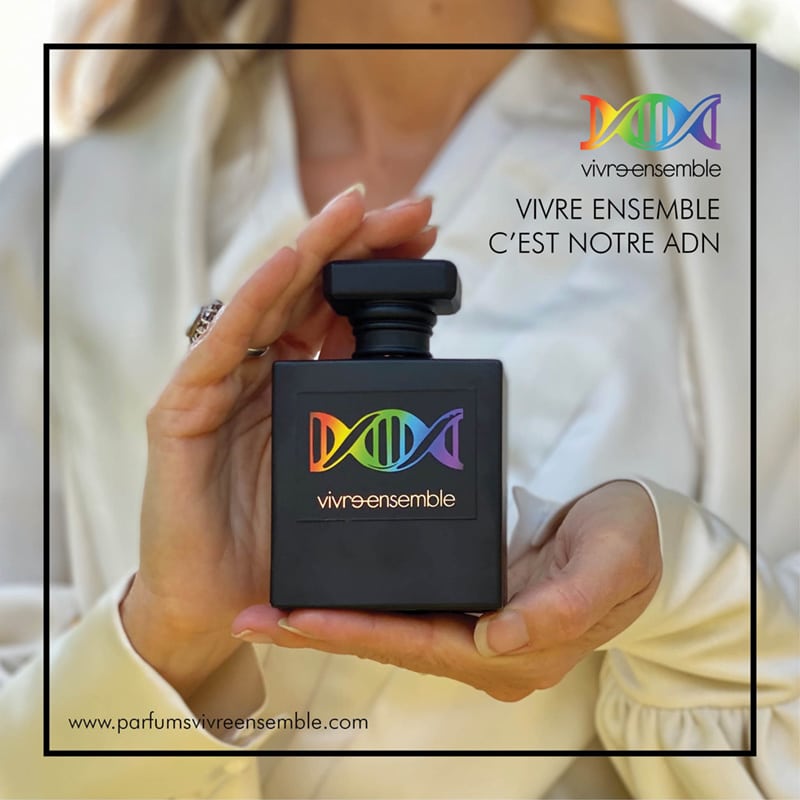 Our unique sensory creations with great values, intended for both women and men, are intended to be a real invitation to live together in peace and to reconcile the human family.