Find here all the events related to AISA International NGO.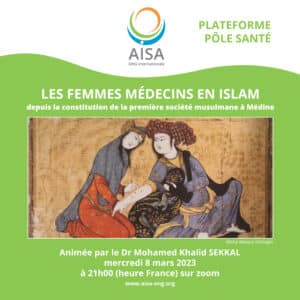 Women Doctors in Islam
On the occasion of International Women's Day - IWD, the Health Department of AISA NGO will hold a seminar on Wednesday 8 March 2023 at 9:00 pm CEST. Doctor Mohamed Khalid Sekkal will moderate the session. The presentation tells the history of Women Doctors in...